Locally owned and operated. Free every Friday.
Send news to: news@waterbororporter.com or call (207) 247-0273
OFFICE: 545 Main Street, Suite C, Waterboro, ME 04087
MAIL: PO Box 75, North Waterboro, ME 04061
ADVERTISING: Click HERE for a copy of our rate sheet.
Send ads to: ads@waterbororeporter.com
Click on the image below for an electronic copy of the latest issue.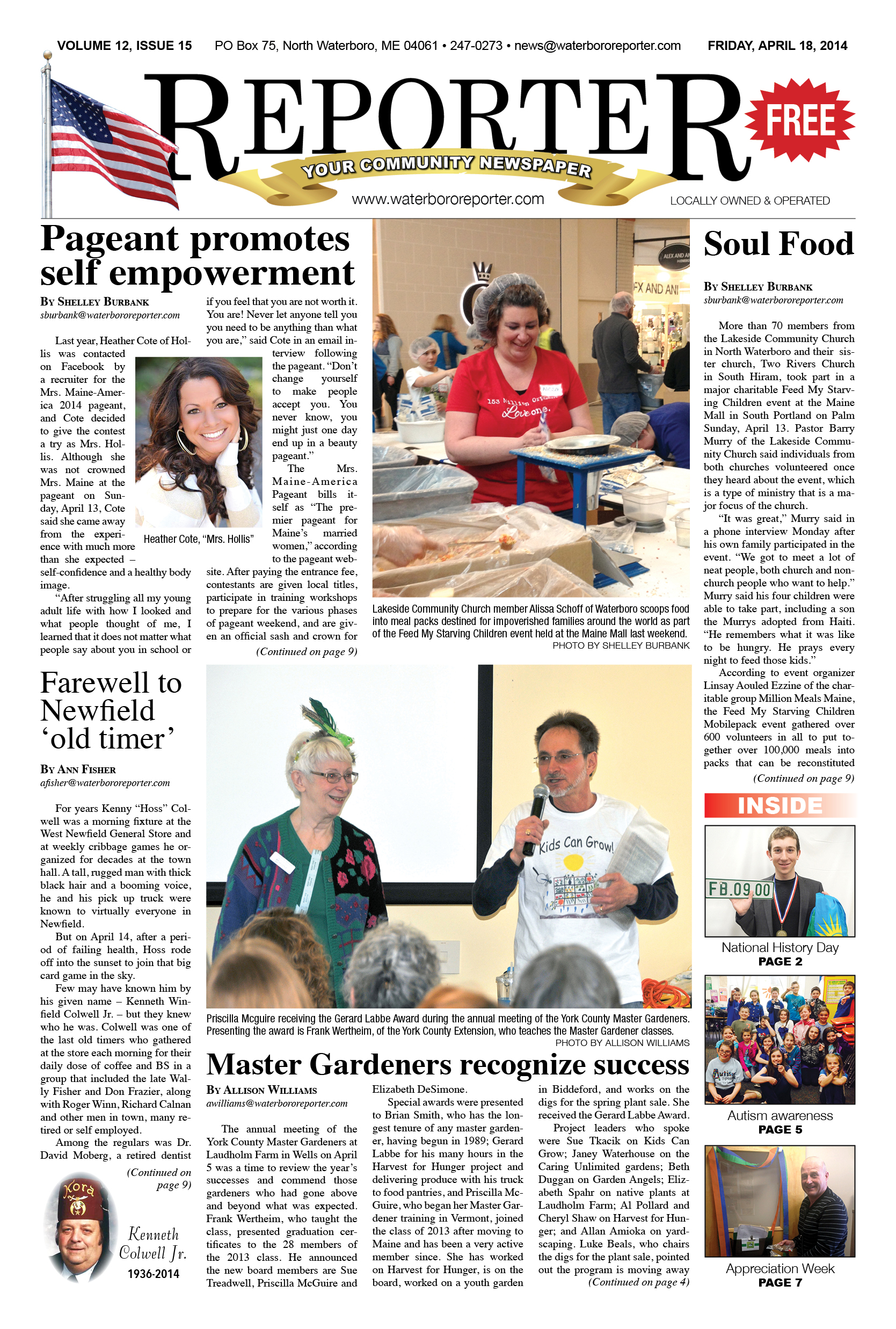 BACK ISSUES:
April 11, 2014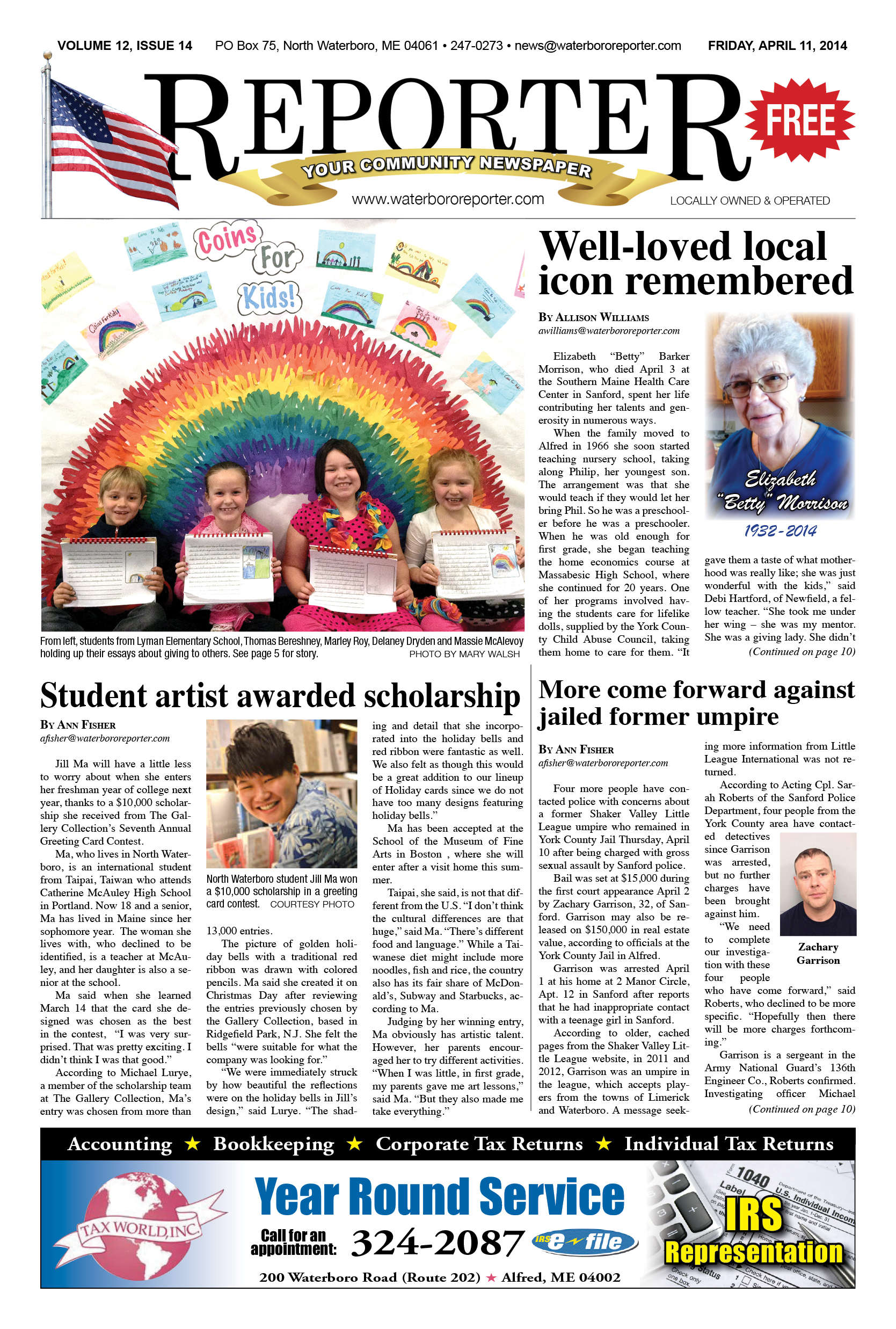 April 4, 2014 ---------- March 28, 2014 ---------- March 21, 2014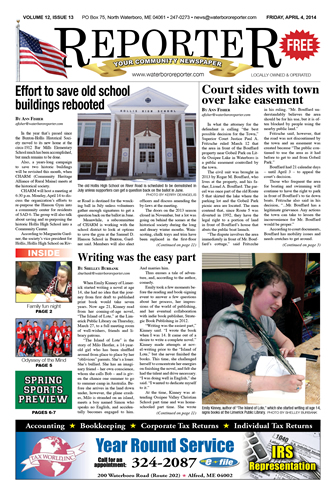 -----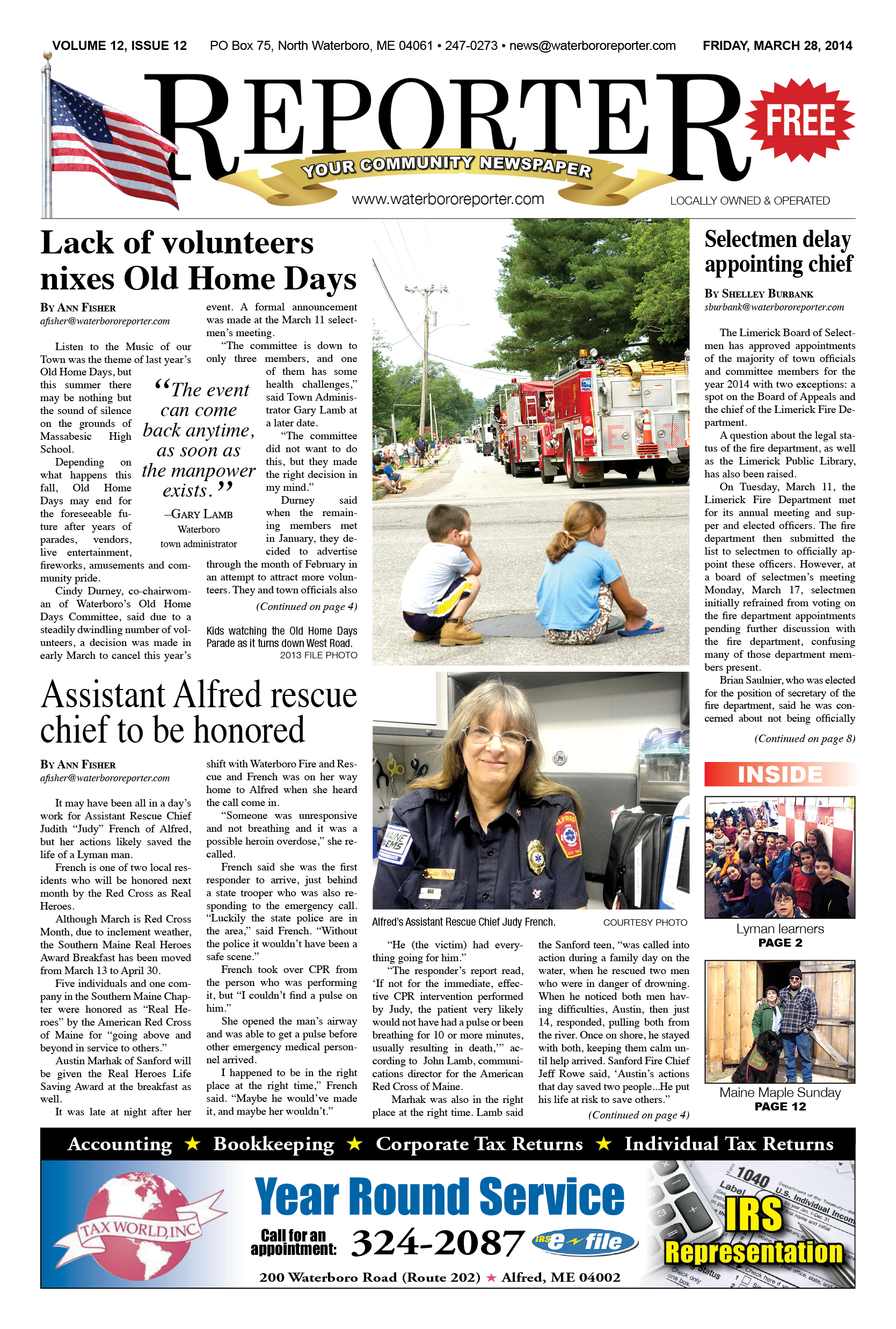 -----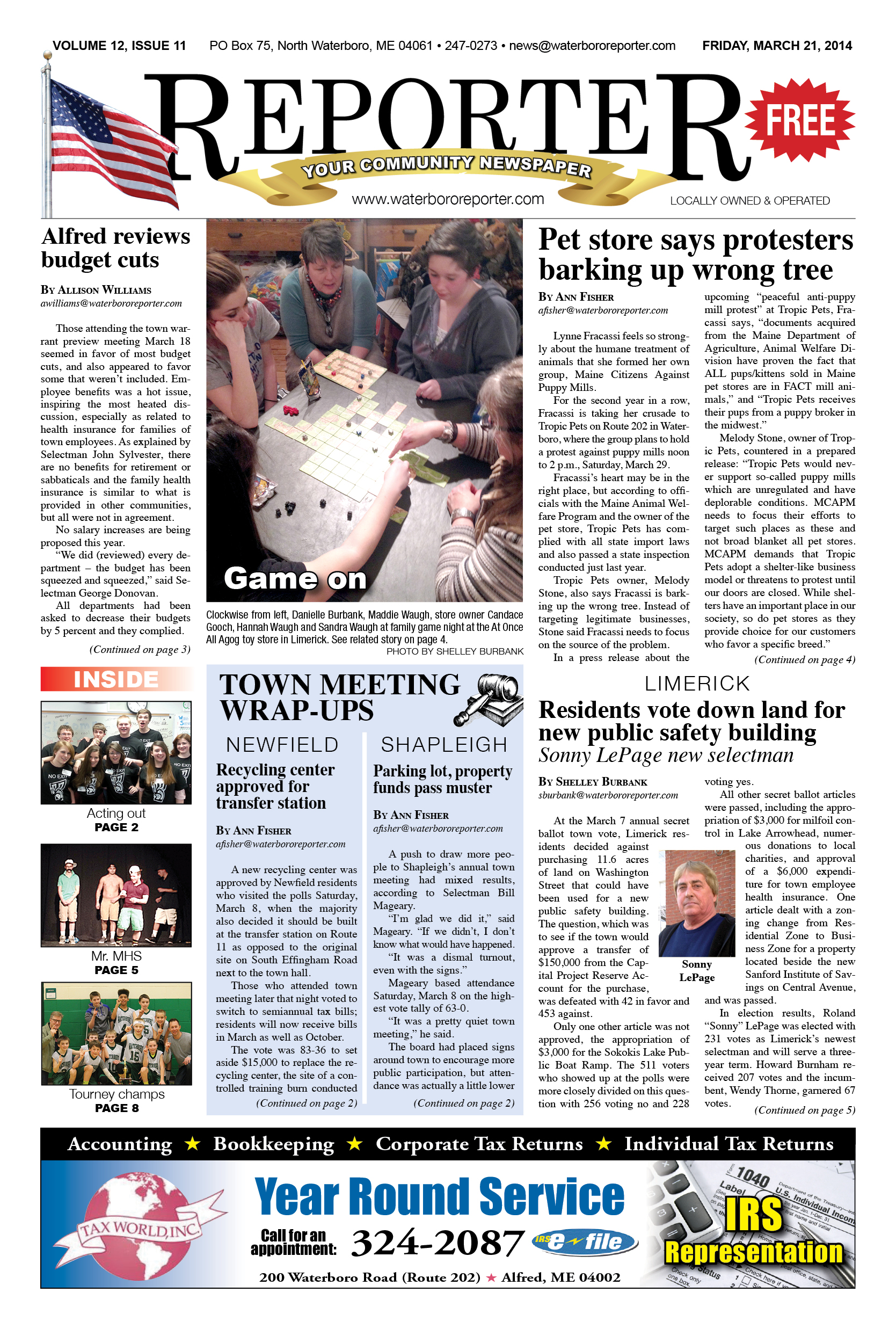 March 14, 2014 ---------- March 7, 2014 ---------- Feb. 28, 2014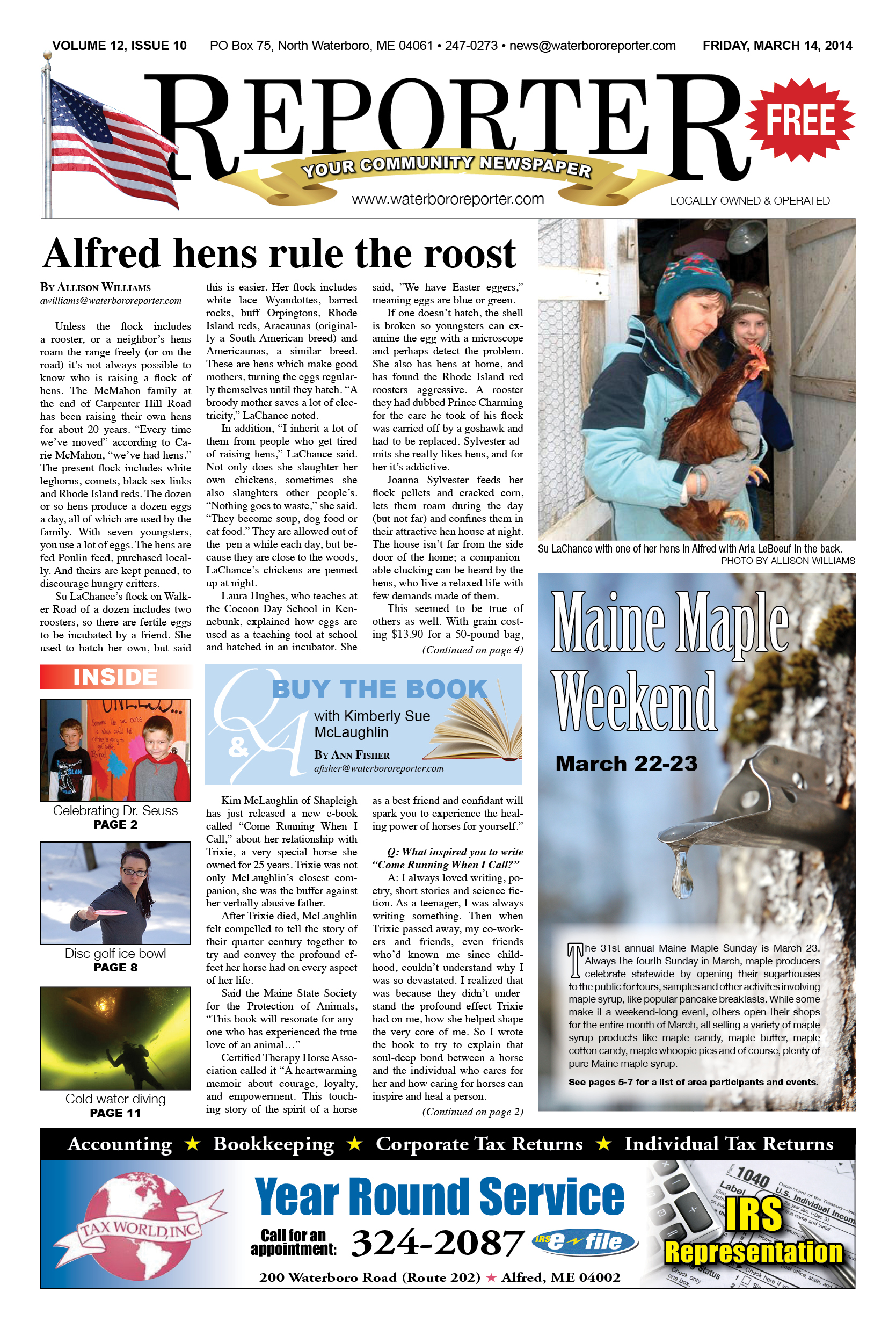 ------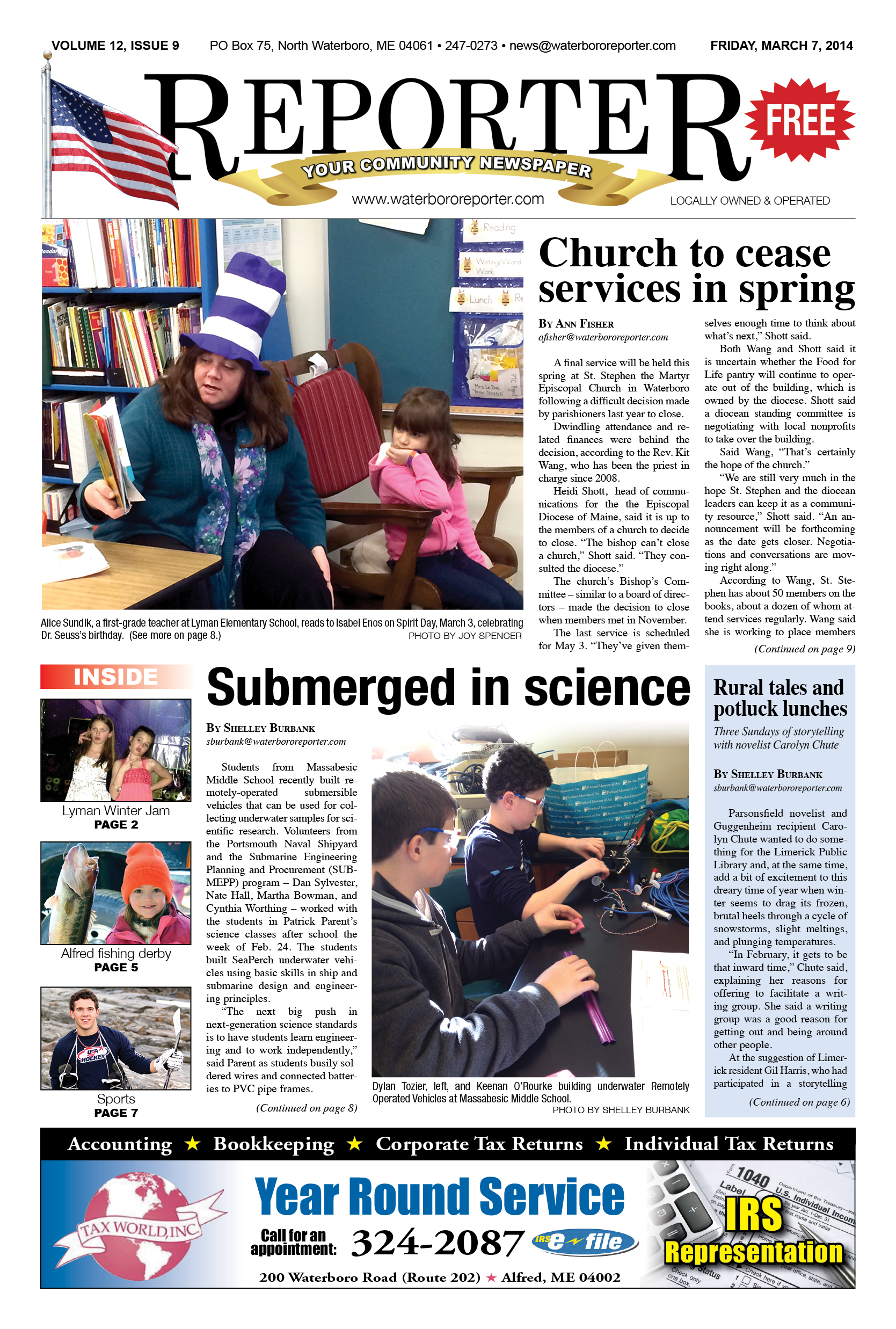 ----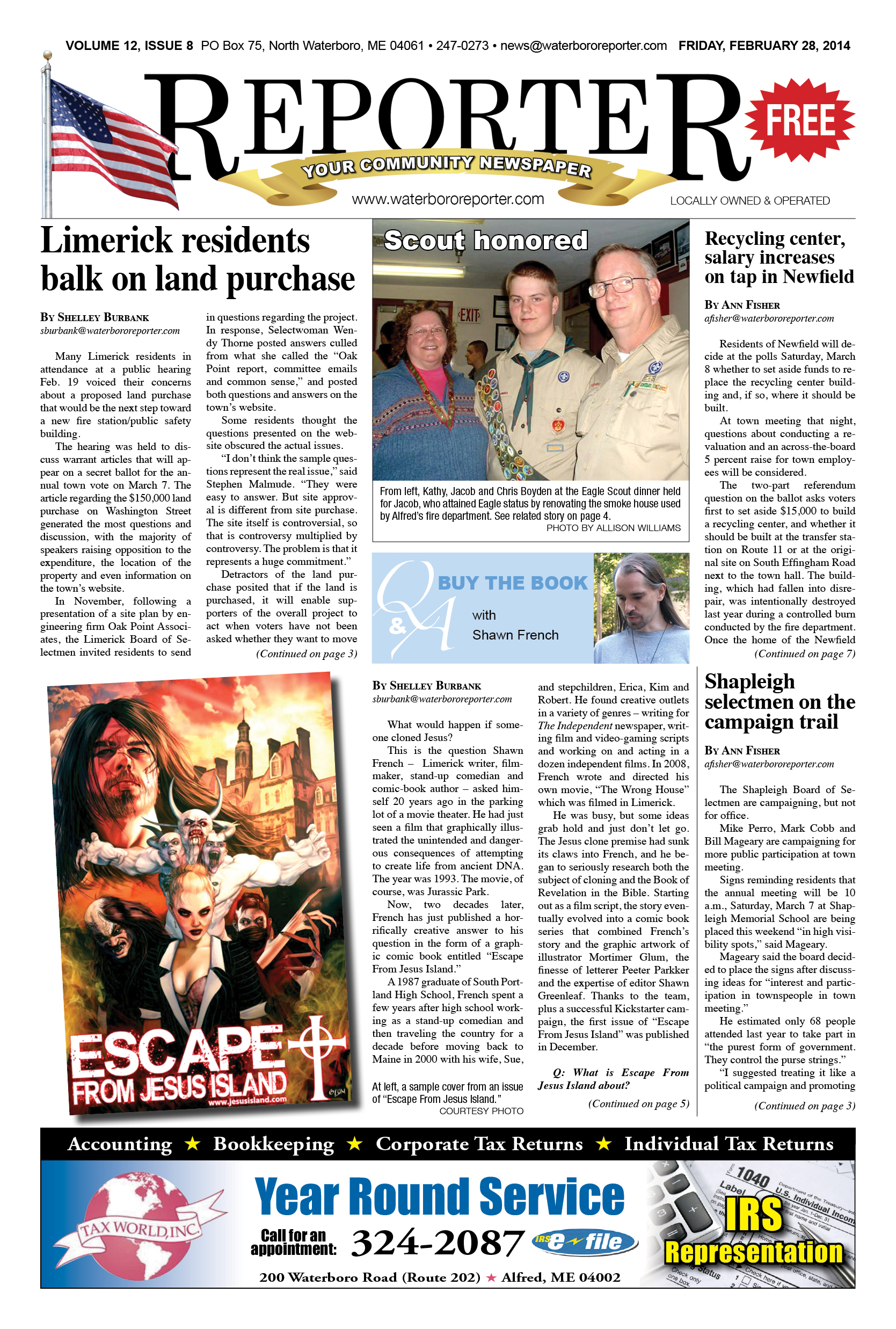 Feb. 21, 2014 ------------ Feb. 14, 2014 ------------ Feb. 7, 2014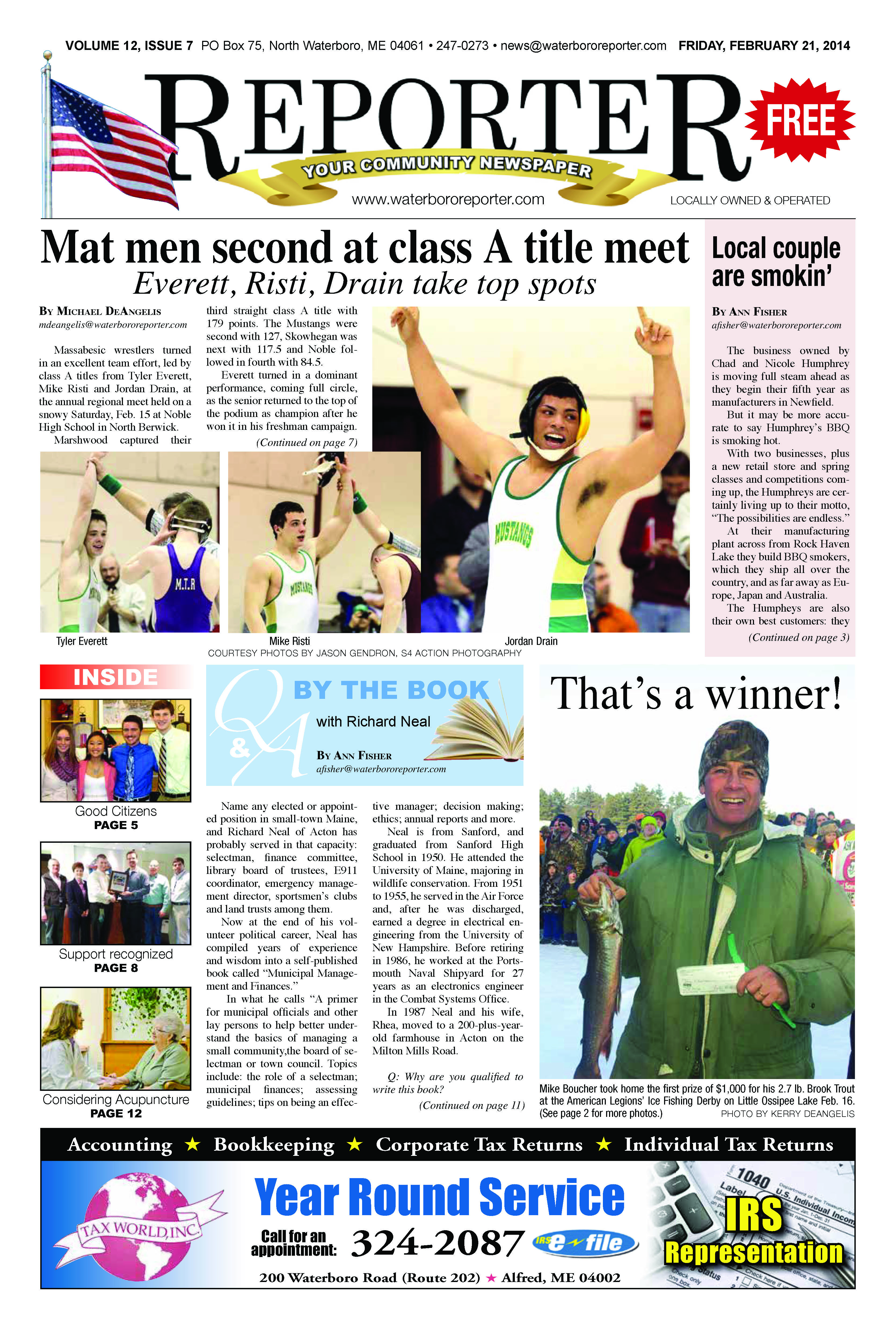 ------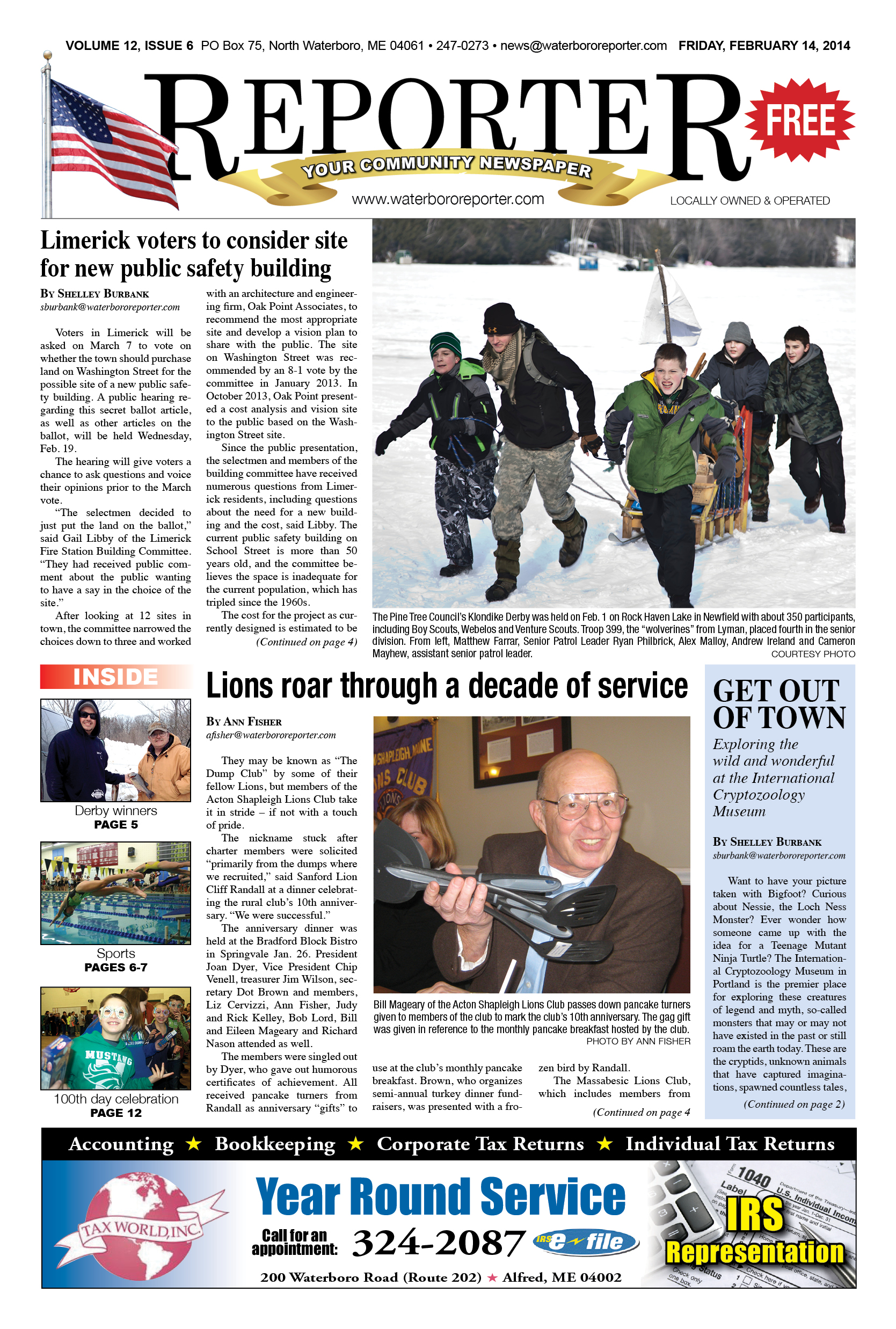 ----